Regular price
$29.95
Sale price
$19.95
Unit price
per
Sale
Sold out
🇺🇸 2-3 Day Shipping from San Diego, CA
Savor Nature's Delight with Paradise Aroma's California Coastal Wildflower Honey!

🌼🍯
Discover the natural treasure of California's coastal landscapes encapsulated in every golden drop of our California Coastal Wildflower Honey.

🍯 100% PURE RAW HONEY

🍯



🌿 Antioxidant-Rich Elixir: Our bees diligently forage on wild Sage, delicate Wildflowers, fragrant Lavender, and refreshing Eucalyptus, creating a symphony of flavors and aromas that dance on your palate. All from San Diego, CA!
🐝 Happiness in a Jar: Harvested from the happiest bees on our farm, our honey is a testament to 2 years of dedication and passion. It's more than just a sweetener; it's the embodiment of our love for nature.
🌼 Pure, Raw, Unfiltered: Let nature's wisdom shine through! Our honey is untouched by filters or additives, preserving its raw and unadulterated essence just as nature intended.
WEIGHT: With a net weight of 16 ounces (454 grams)

Experience the Paradise Aroma Difference, Risk-Free! 🌼🍯
Your satisfaction and happiness are what matter most. Embark on your journey to discover the harmonious blend of nature's finest offerings without any risk. Taste the paradise today with confidence and assurance.
Share
View full details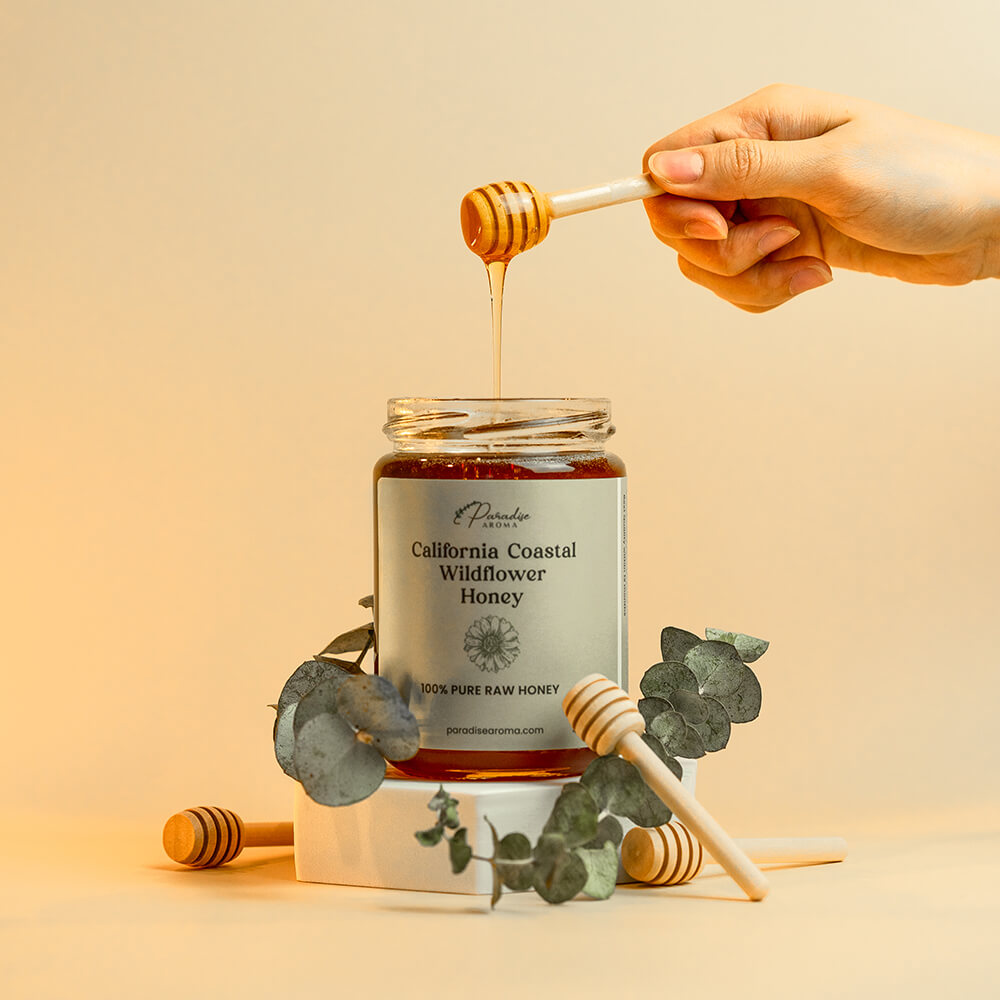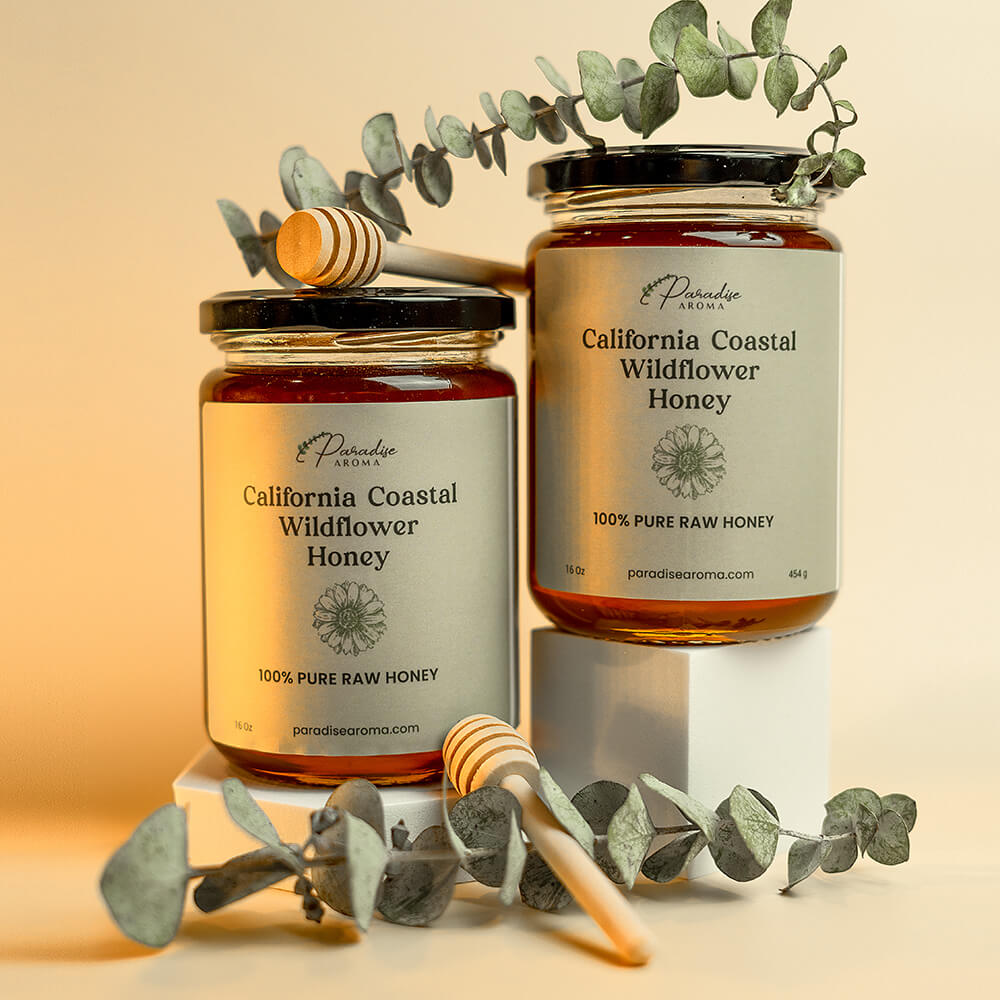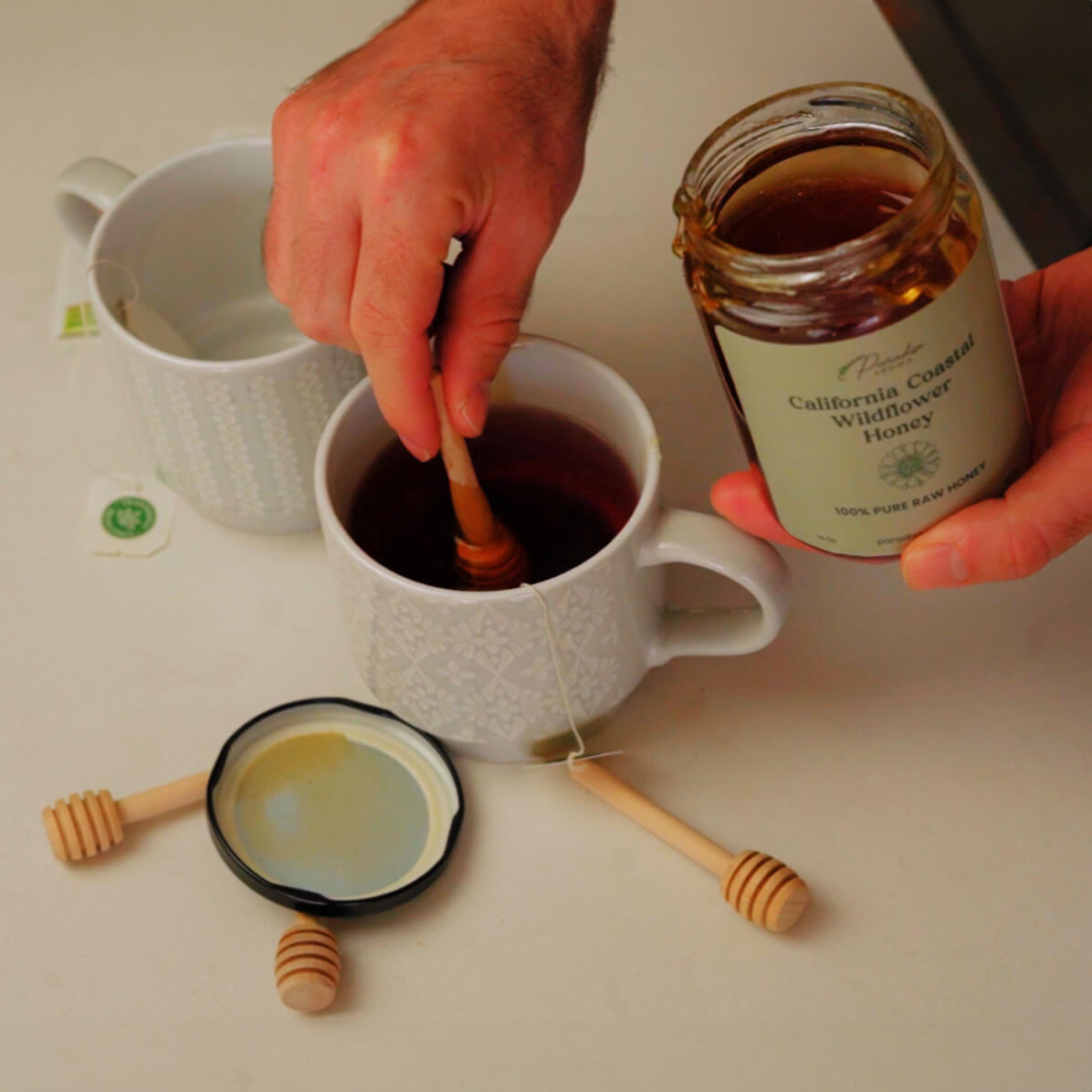 Questions, Answers!
When should I expect my order?

All orders ship within one business day via USPS from our farms in California.

Orders typically take 2-4 business days in transit to deliver.

Tracking information is provided via email from upon shipment of your order from support@paradisearoma.com
How does the subscription work?

When you sign up for our subscription, we'll make sure you receive your product once a month - without you having to lift a finger!

By default, we send out the deliveries every month, but if you want to adjust the frequency to your liking, you totally can.

If you need to pause or cancel your subscription at any time, no problem! You can do it yourself through your online account in the website footer or login through the menu.

And if you ever need any help, just shoot us an email at support@paradisearoma.com - we're always here for you!
How do I cancel my subscription?

Don't worry, cancelling your subscription is easy! All you have to do is head on over to our subscription center in the footer of our website or just shoot us an email.

You can cancel anytime before your next order ships, so you're totally in control.

Plus, we'll always keep you in the loop with email notifications before each shipment - so you'll never be caught off guard!
What sets our honey apart from the rest?

Our California Coastal Wildflower Honey is locally sourced straight from the sunny fields of San Diego!

Imagine gifting a jar of pure American sunshine. Our California Coastal Wildflower Honey is a domestic treasure, sourced right from San Diego's vibrant wildflower fields. Unlike the store-bought, artificial stuff, our honey is 100% organic and collected from bees that pollinate on American soil. It's more than just a sweet treat—it's a premium, local experience that makes for the perfect holiday gift.
Is this honey really 100% organic?

Yes, our Coastal Wildflower Honey is organically sourced from our bees on our pesticide-free fields in sunny San Diego, California.
How long does this honey last?

Good news! Honey doesn't really expire. However we recommend consuming it while still new! If stored properly in a cool, dry place, it can last for years. If it crystallizes, don't worry—that's natural and it's still good to eat.